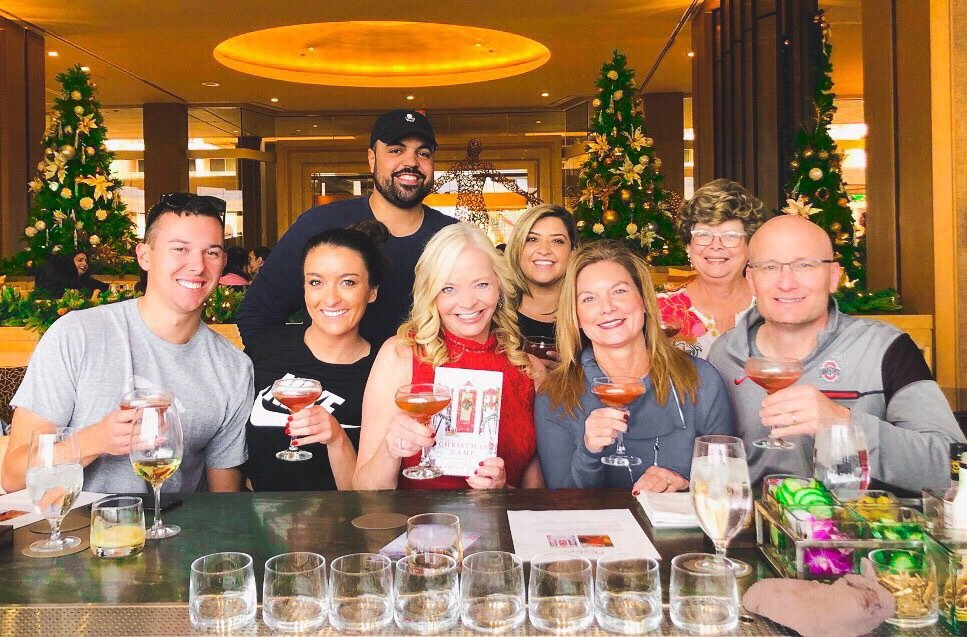 The story of how a laid-up travel journalist developed a Christmas-themed franchise of literature, film, and adult playgrounds began, appropriately, one December. Karen Schaler was under doctor's orders to rest and recover from surgery. For three weeks, she set aside her wanderlust and flipped on the Hallmark Channel.
"That little fun screenwriting class I took in college, I thought, maybe someday I can do something," Schaler said. "I had three weeks, so I started watching the Hallmark movies in a different way. I started researching them like an investigative reporter. I sat there with a notepad. I found there's a formula for these movies. So like, the first kiss is at 10 minutes, and so on."
To look at Schaler's media empire now, it's hard to imagine an origin story so humble. Since her script for A Christmas Prince was picked up by Netflix, Schaler has written three more movies (including Lifetime's Rediscovering Christmas, released in December) and three spin-off books over an 18-month span. She's also taken her Hallmark Channel movie Christmas Camp off-screen, spinning it off into an actual, real-life Christmas Camp at The Phoenician resort in Scottsdale, Arizona.
It all amounts to a Frank Capra fever dream―a menagerie of mistletoe, candy canes, eggnog, and pine trees covered in tinsel, lights, and ornaments. Schaler's rise has been a whirlwind, but her long-standing romance with Christmas is genuine.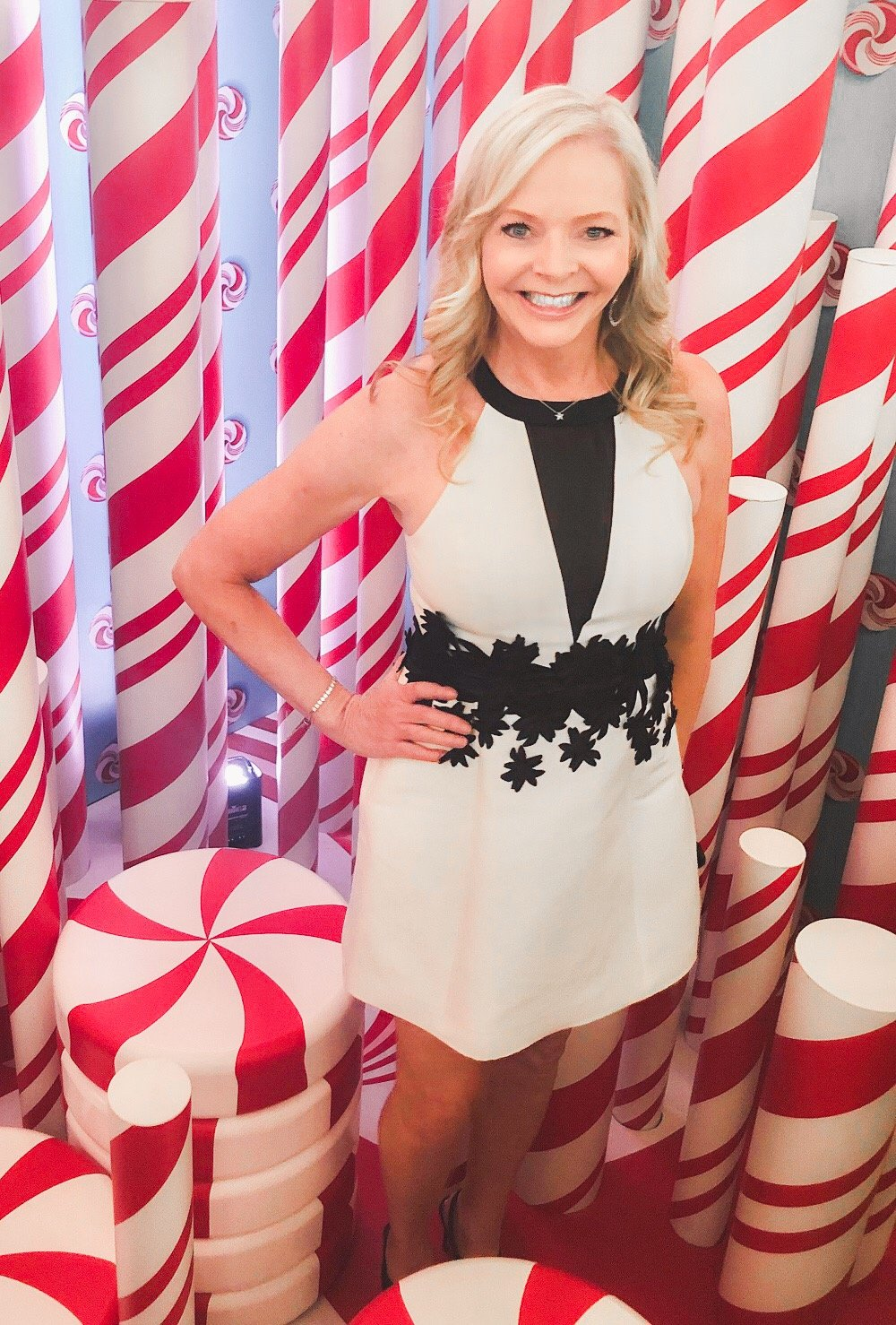 Growing up as the only child of divorced parents, Christmas was never an exaggerated holiday celebration for Schaler. "It was just me and my mom or me and my dad," she said. The visions of Christmas scenes in Schaler's books and movies were not drawn from her childhood, but an imagination that got plenty of practice.
"Watching Christmas movies brought me and my family joy," she said. "It was the one way we can have that family, and not feel so alone. That's why it was so important to create an actual Christmas camp: 'How can you create your own Christmas camp at home?' That's the best gift I can give anybody."
Participants in Schaler's camp in Scottsdale can participate in wreath making, cookie baking, wine tasting, and other interactive experiences based on the "Christmas Camp" franchise. "It's a Christmas camp for grown-ups," she said. "You can do as little or as much as you want."
Demand for the camp grew so quickly, The Phoenician was forced to add dates to its original schedule. Schaler's formula didn't just capture the Hallmark Channel spirit on the first try; it struck the fancy of Christmas lovers worldwide. She has "Christmas Camp" trademarked. Now other major hotel chains are clamoring to host camps of their own.
Building a Christmas empire required unusual perseverance. Schaler had the inspiration she needed early in life. Her three-week crash course honed her script-writing chops. But she was still a journalist living in New York with no IMDB page, no agent, and no useful contacts in Hollywood. "Agents wouldn't take me until I had a gig," Schaler said, "and producers wouldn't take me unless I had an agent." Getting a script developed meant tracking down the names of every Hallmark Channel movie producer she could find.
Schaler came up with a one-line pitch. She used her reporter skills to find email addresses online. Eventually, one producer bit: Brad Krevoy emailed Schaler back and asked her to send him a sample script. The rest is history. When Krevoy was looking for a script centered around British royals, Schaler was able to draw on her experience reporting from the Isle of Anglesey in Wales―a past haunt of William and Kate. How did A Christmas Prince imitate life? "The story you see in the press," Schaler said, "is not what's happening behind the scenes."
Storytellers have tried to capture the Christmas spirit for centuries. Just when we thought we'd seen and read all the possibilities, Schaler did something unique. She turned the business of Christmas into her personal brand. Cheesy? We think "campy" is more appropriate.