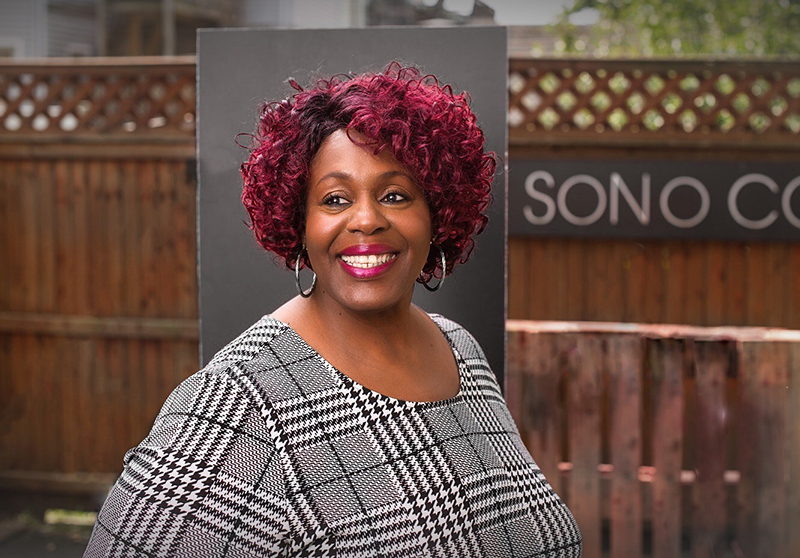 Ask Deidra Davis what she does for a living, and you'll get a mouthful.
"I am currently still working on the SoNo Collection project as a consultant, and assisting my guys because they need to close it out, but also be a bridge between corporations and organizations and the mall," she says. "We have a community space and it's available to community members, so I'm helping to plan different events. But outside of that, I am still involved in community things and trying to hold workshops, do different things that are pushing people to be entrepreneurs. Just doing what it takes to help urban communities thrive."
That doesn't fit too well on a business card, so Davis is working on a brochure. By the time she's done, Davis might need a book. Her business of bringing people together is a classic tale of making lemonade out of lemons. At 4 years old, Davis' parents were forced to move into the Roodner Court housing project in Norwalk. The decades passed. Davis graduated high school, entered the workforce, and held down steady employment in the accounting field. She never left Roodner Court, even when she had the means to do so.
Part of the story―the big part, the part Davis wants everyone to know―is that public housing offers more than a roof over your head to people who can't afford a nice place in the suburbs. For Davis, Roodner Park offered a sense of community and purpose.
It all began with the events. At the end of every summer, Davis would stuff backpacks full of supplies, then raffle them off to the children of Roodner Court for a back-to-school giveaway. At Christmas, she wrapped presents and gave them to children who didn't have any under their tree. She gave out turkeys at Thanksgiving. Often, even people who lived outside the project were invited to these events to co-mingle with their neighbors.
"If I left," Davis asked, "who was going to be there to do these things, to fight for different things?"
The story could end there and still serve to inspire, but it gets better. After riding the ups and downs of the 2008 recession, Davis turned her passion and skill for staging events into a midlife career change. She formed Boundless Global, LLC in 2016 as a vehicle for consulting with businesses looking to engage in their communities. SoNo Collection, a mall in Norwalk, made for a logical partner when it opened to the community in 2017.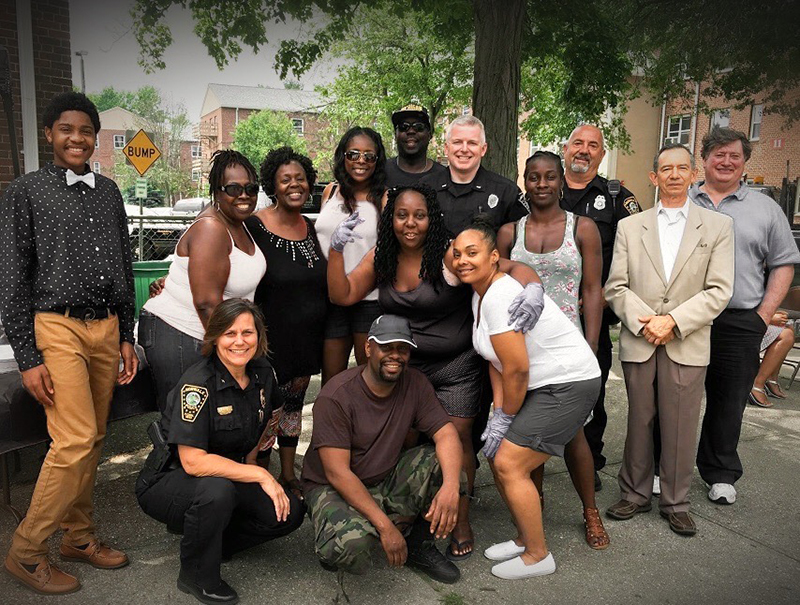 Boundless Global wasn't born only from Davis' passion for engaging businesses with their neighbors. It was born out of a true entrepreneurial spirit.
"What are people going to come out for? I have ideas," Davis says. "Organizations out there get the money off the backs of our community and they're not coming out to see what the people want. You have to get to know the people. Get to know the people, talk to the people, you'll know what they're looking for. After creating some programs at the mall for communities, I said 'let me just do this on my own.' "
Rather than hiding her humble origins, Davis now touts it proudly as part of her credentials. Growing up in public housing fostered her skill for engaging with a diverse community at an early age. It wasn't until much, much later that she realized its potential for a career path.
Three years ago, Davis moved out of Roodner Court. Doing so allows her to live with her mother under the same roof. It also allowed her to answer the question of who would hand out the backpacks, turkeys and Christmas presents: Davis herself. She still goes back to organize giveaway events for the community she was born and raised in, year after year, free of charge. 
"'I love being part of a community," she says. "That's who I am."