When I coached high school basketball players, I made them keep two binders. One was our team's playbook. The other was a gratitude journal. At practice every Monday, the girls had to log two sources of gratitude in their journals: something related to what we were practicing, and something unrelated to basketball. It became a practical way of teaching that some things are more important than the game. If the girls didn't bring their gratitude journals, they couldn't practice that day.
Having the girls create their own journal was an early introduction to something that's become a popular culture staple. As adults, we are encouraged to express gratitude often. Whether reading a self-help book or talking to a marriage counselor, we're reminded to write down anything for which we're grateful, and to be mindful of what we have compared to what we don't have.
Maybe your motivation is intrinsic. Whether you're into meditation or prayer, gratitude is essential to the practice. Research shows that those who regularly attend religious services, and engage in religious activities such as prayer or reading religious material, are more likely to be grateful.
Gratitude has been a part of my life forever. It's a guiding light, a value my mother instilled in me as a girl. I can't imagine not sitting down and being grateful at the end of each day, imagining all the good that happened and using that as a guide. Practicing gratitude daily fosters a better understanding of the highs and the lows we encounter in life. The highs are great; appreciate them while they last. If your center is a place of gratitude, you know there's always something to be grateful for, or something to work toward, during the lows. This is especially true in sports. Even the best basketball teams I coached lost a game now and then.
Beyond the emotional lift, practicing gratitude offers practical benefits in all walks of life. In one study, researchers found that individuals who take time to express gratitude for their partner felt more positive toward the other person, and more comfortable expressing concerns about their relationship. In another study, employees felt motivated to work harder when managers remembered to say "thank you." Small gestures go a long way.
As a business leader myself, I integrate a gratitude practice into our end-of-week meetings. I ask everybody on the team to take turns describing the highlights of their week. I think it's so important for co-workers to connect on that level―not just that we know each other a little bit more personally, but also that we share our gratitude for things that aren't work-related. It really does boost morale and help us feel better, if only to be reminded that we have something to be grateful for each week. People are more productive when they're happy, and we're happier and healthier people when we're grateful.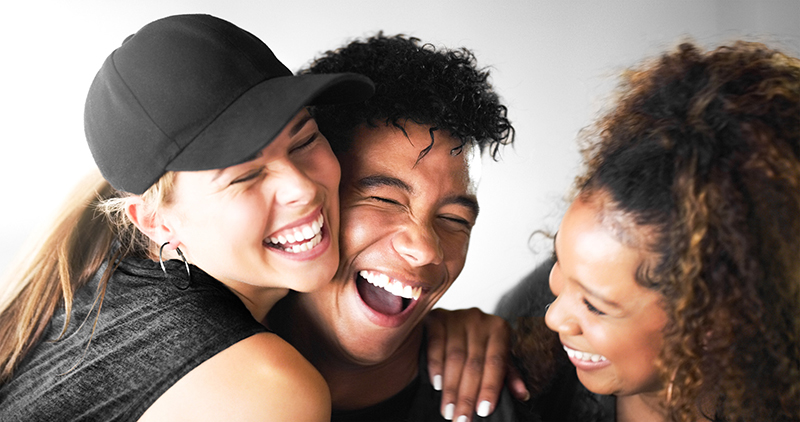 Companies continually miss the mark when they don't consider the potential impact of happiness and gratefulness. "Wellness" programs are all the rage, but how much do they achieve? An employee who attends a brown sack lunch once a quarter, stays enrolled, and earns some points might land a token prize. Compared to practicing gratitude, that kind of program doesn't elicit the same impact. As women, we tend to worry about work-life balance. Counting the hours in each ledger doesn't matter if we prioritize, and put gratitude at the center of everything we do. Even if your schedule is consumed with work, gratitude helps you feel better about all that you do. That attitude is reflected in your work, too.
If keeping a pen and paper on hand isn't your style, there's an app for gratitude journaling now. Actually there are several―search the Google Play store for "gratitude journal" and you'll fetch more than 200 results. Merely logging your thoughts on a phone or tablet fosters an attitude of mindfulness. Recognizing what you're grateful for is always the first step. But you have to put it into action.
For the last several years, I've re-visited the hospital where a team of doctors and nurses saved my life. I want them to know that I'm still grateful. I want other people to feel the love and support they gave to me. It's not a stretch to say gratitude is essential to being a healthy person―and being a healthy person is just another reason to be grateful.