Sustainability has never looked so chic.
If you're not familiar with upcycled goods, welcome to 2019!
The scrap recycling industry now employs 149,000 men and women in the U.S. alone. That number does not include the many artists and artisans who upcycle raw materials to create their handiwork, whose contributions are just as important when it comes to alleviating the burden of waste on the environment.
According to the Institute of Scrap Recycling Industries, recycling just 10 pounds of aluminum cans reduces greenhouse gas emissions by the equivalent of 40 lbs. of CO2.
In one year, it's estimated that scrap recycling reduces CO2 emissions by 410 million tons around the world. Every little bit counts. Now, some creative people and businesses are pushing the boundaries of recycling and upcycling to their most fashionable limits.
Remember collecting the aluminum tabs on soda cans in elementary school?
Bottletop Fashion collects the tabs too, then turns them into beautiful purses, handbags, and other luxury accessories.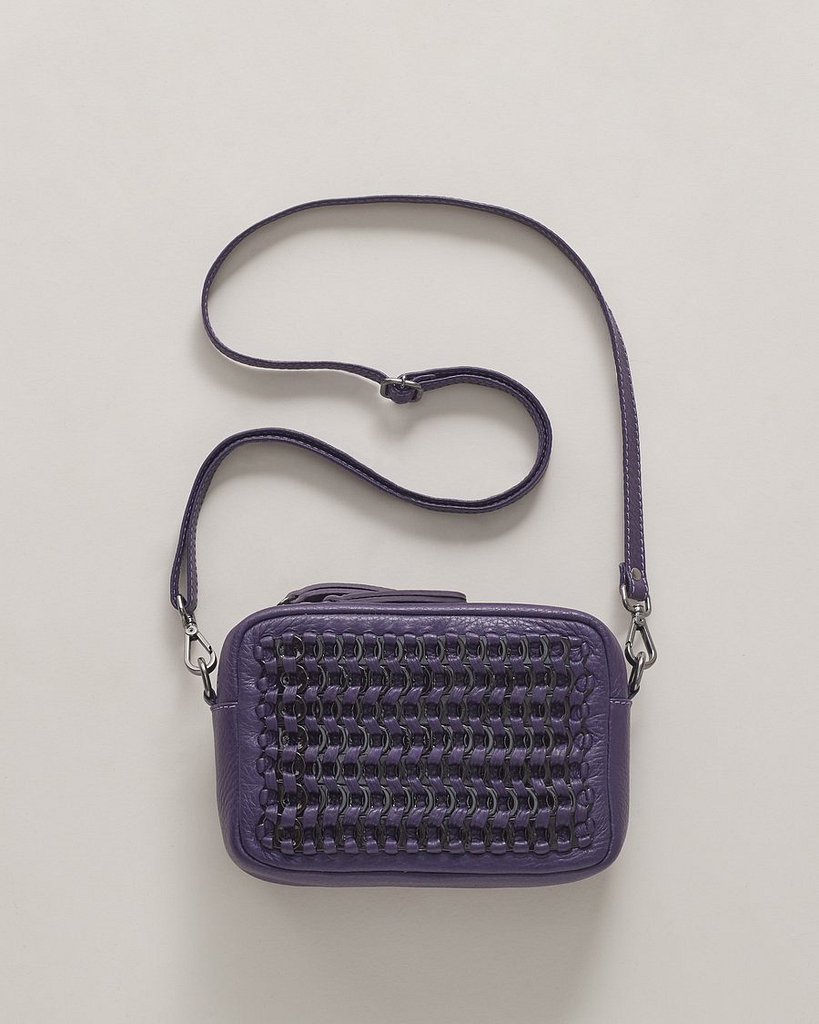 The process can also work in reverse: Restored Luxury creatively reimagines second-hand luxury goods, like a Louis Vuitton handbag that became a mousepad.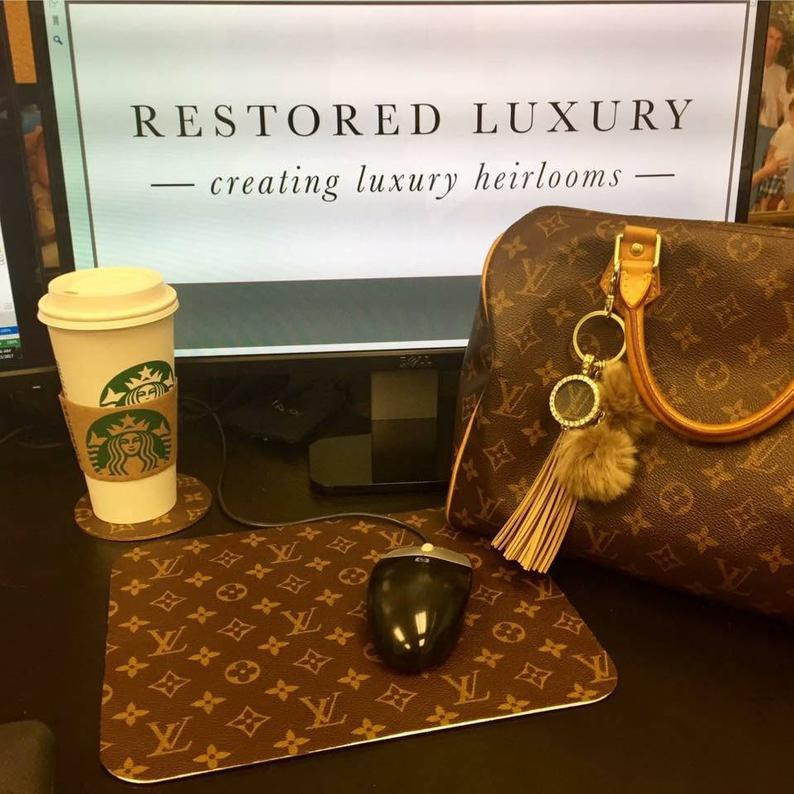 Others are thinking bigger.
A Huntsville, Texas-based artist who sells her wares under the name Paula Art makes wall clocks out of barbells, metal trays out of pipe couplers, and smartphone stands out of salvaged iron. LichtInsel, an independent lighting firm based in Germany, fashioned a gramophone into a lamp.
Plane Industries can turn old airplane parts into anything that looks good in polished silver—from clocks to chairs to drink cabinets.
Subscribers to the Restoration Hardware catalogue are already familiar with this ethos. As the popularity of upcycling intensifies—along with the urgency to re-use existing waste materials—artists and artisans are churning out even higher-end products in greater volume. Upcycle That is an exhaustive online encyclopedia of do-it-yourself upcycling hacks.
Etsy, the popular online retailer for independent creatives, is teeming with upcycled luxury goods.
Upcycling is trickling up
As technology becomes more affordable, small businesses are able to break into new marketplaces each year. Think of the eco-friendly S'Well bottle, with its mass-produced, food-grade stainless steel shell. (It was invented by one woman!)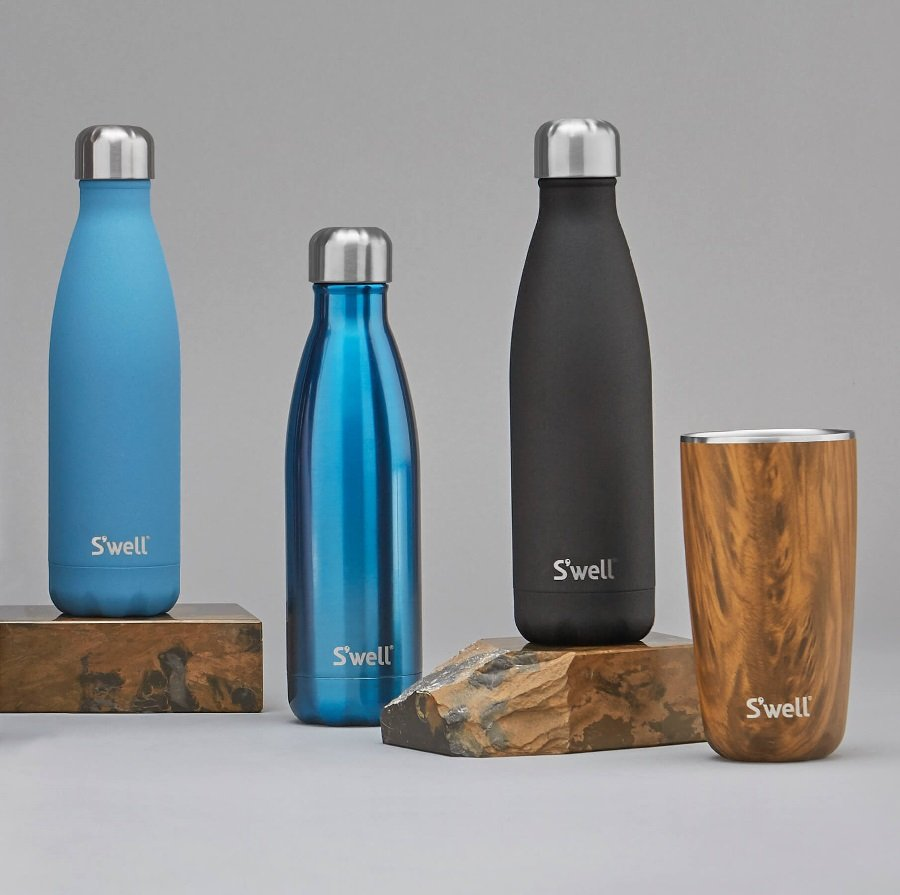 Rather than trickling down the economic ladder, however, upcycling is gradually trickling up.
"With global consumer spending expected to double by 2030, there is an urgent need to secure resources as well as develop new production models that fit within planetary constraints, especially with electronic devices, the fastest growing sector of the waste stream today," said John Shegerian, the co-founder and executive chairman of ERI, a major electronic waste recycling firm.
ERI partners with electronics distributors to re-use all their metals, plastics and glass. It collaborated with Best Buy and HP specifically to "close the sustainability loop" for printers.
It's not unusual for government agencies and other third parties, like ERI, to facilitate change. The Leadership Energy and Environmental Design (LEED) Green Building rating system has proven to be an effective incentive for luxury architects in the corporate sector.
Hotels, for example, often use LEED certification to separate themselves from competitors in markets where many choices exist. Incorporating upcycled materials into building design can earn a builder points toward LEED certification.
SCS Global Services certifies consumer goods on a smaller scale. Their easy-to-use online guide teases out the most green, functional and good-looking products—everything from furniture for the home and office, to textiles, paints, and jewelry. SCS also publicly lists the corporations it's teamed with as "verified carbon footprint clients." As you can see, it's a short list.
For producers of waste, joining the upcycling movement is less optional than imperative.
It's also important that we as consumers consider sustainability with every purchase.
Read the labels on all packaging and choose upcycled "post-consumer materials" whenever possible. If you can't get out to your local craft fair, shop Etsy for home goods before considering brand-new products.
In 2019, products made from second-hand materials often look better than the new stuff.