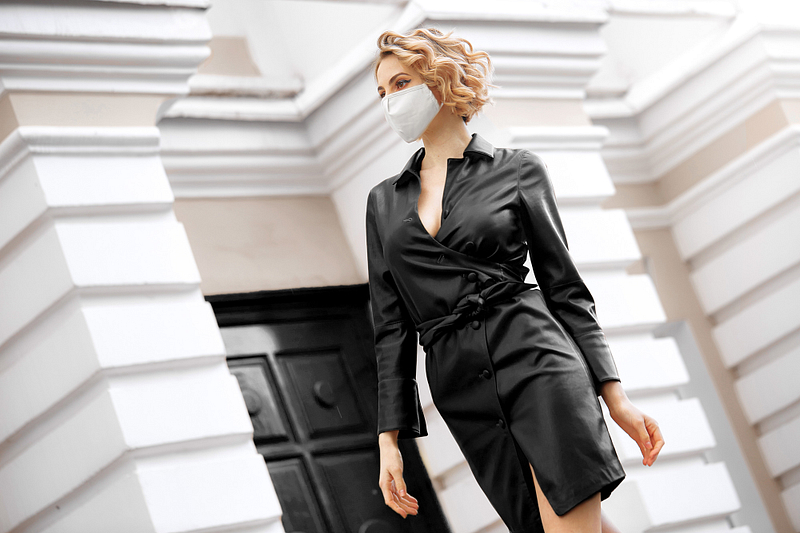 The use of disposable personal protection equipment (PPE), such as disposable masks, gloves and face shields, has increased exponentially in the wake of the coronavirus pandemic. Add to that waste items such as disinfectant wipes and hands sanitizer bottles and you have a potential environmental disaster on your hands.
At the peak of the outbreak in Wuhan, China produced an astounding 240 tons of medical waste every day — more than six times higher than before the pandemic.
Disposable PPE and disinfectant products are simply not sustainable, so let's explore options for reusable gloves, reusable face masks and sustainable sanitizing options.
Increased Use of PPE
The increased demand for PPE as a result of the COVID-19 pandemic has led to shortages for the healthcare sector and other industries where this equipment is routinely required for safe operation. The disposal of large quantities of PPE has put pressure on local waste disposal services and the environment. For example, more than 7 million disposable masks are discarded by Hong Kong residents every day. Many of these masks end up in the ocean, along beaches and nature trails.
PPE production has seen a rapid increase lately. Between 2016 and 2020, the average increase of PPE production was 6.5%. The World Health Organization estimates that production will have to increase by 40% to meet post-pandemic demand. PPE is an essential component of keeping people safe during the pandemic, but are there safe, sustainable alternatives?
Reusable Face Masks
Studies show that face coverings are effective in reducing the spread of the virus. On average, the rate of transmission dropped by 0.9% every day in areas where face coverings were mandated.
One study tested the effectiveness of various types of face coverings by simulating cough spray. With no face covering, droplets were spread as far as 12 feet. Other face coverings had the following results:
Single-layer bandanna: 3 feet and 7 inches
Cotton handkerchief: 1 foot and 3 inches
Cone-style mask: 8 inches
Homemade reusable mask: 2.5 inches
This study shows that homemade reusable masks can be effective in keeping others safe. Two factors that contributed to the effectiveness of sustainable face masks were tightness and fabric thickness.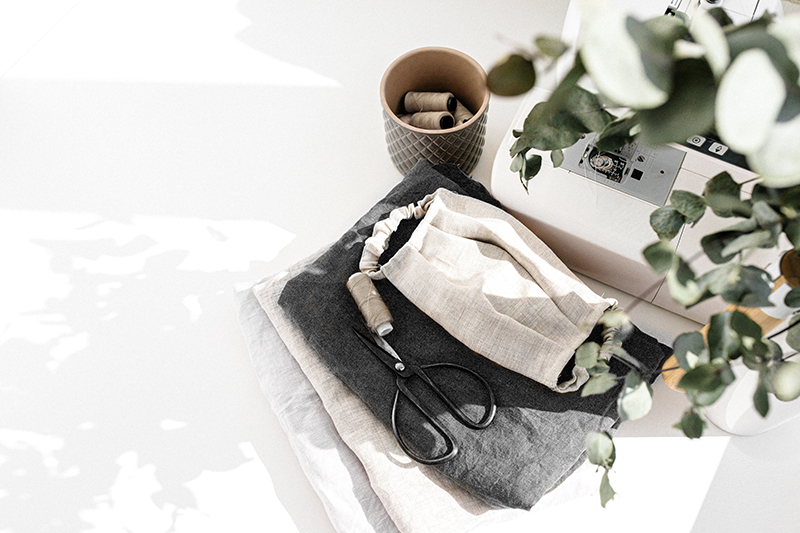 Making your own sustainable face mask will mean you are able to adjust it to fit your face properly and can select fabric that is comfortable and effective. The CDC has released guidelines for making your own reusable masks, which you can follow here.
Reusable Gloves
The CDC advises that gloves be used when cleaning your home or caring for someone who is ill. Reusable gloves can also help to protect hands that become sensitive after repeated washing or use of hand sanitizer. The CDC warns that reusable gloves will not protect you from the virus and that you should still wash your hands after removing gloves or use hand sanitizer with at least 60% alcohol.
The takeaway? If you are not a member one of the populations most at risk of Coronavirus complications (and don't have extremely sensitive skin), you can likely skip the gloves on your trip to the grocery store. Instead, focus on finding sustainable hand sanitizer and soap options to keep your hands germ-free.
Reusable Wipes
Disinfectant wipes are an effective and convenient way to clean surfaces safely. However, increased use and flushing of wipes has led to severe problems in sewage systems. Wipes don't break down like toilet paper does and can cause clogs. New York City spends $20 million a year clearing sewer clogs that are often caused by wipes. You can reduce waste and save money by making your own reusable fabric wipes. Get a full tutorial here.
---
Nikki Fotheringham is an environmental journalist and cookbook author. She is the editor of Greenmoxie.com where she shares green-living tips and helps people to live a more sustainable life.
References
https://www.ncbi.nlm.nih.gov/pmc/articles/PMC7341685/#ref5
https://www.reuters.com/article/us-health-coronavirus-hongkong-environme/discarded-coronavirus-masks-clutter-hong-kongs-beaches-trails-idUSKBN20Z0PP
https://www.marketsandmarkets.com/Market-Reports/personal-protective-equipment-market-132681971.html
https://www.ucsf.edu/news/2020/06/417906/still-confused-about-masks-heres-science-behind-how-face-masks-prevent
https://scitechdaily.com/seeing-is-believing-comparing-facemask-effectiveness-in-mitigating-transmission-of-covid-19/
https://www.cdc.gov/coronavirus/2019-ncov/prevent-getting-sick/gloves.html
https://www.mercurynews.com/2020/03/17/coronavirus-california-issues-warning-about-disinfecting-wipes/
https://www.healthline.com/health/how-to-make-disinfectant-wipes#ingredients