From diaper blowouts (or carpet accidents) to doors slammed in your face, motherhood is rife with stressful moments — whether you're a mother or grandmother of one or are dealing with a household of several little tyrants. And the job only gets more complex as your children transition from toddler tantrums to teenage meltdowns. Research shows that eight in 10 Americans are dealing with stress, with parenthood being a top factor.
Luckily, the answer to that stress doesn't have to be as drastic as slipping away in the middle of the night, never to be heard from again. At SHEbd, we are dedicated to supporting moms of all kinds (looking at you grandmothers, step moms, and dog moms!), so we've devised a list of our favorite self-care ideas for new and veteran moms alike that will encourage you to bring a little bit of levity, laughter and self-love back into the day. So put down that laundry basket and discover how you can step back and laugh with some mom advice that focuses more on the benefits of humor than guilt tripping.
01 — Let Them Eat Cake!
Marie Antoinette got a lot of flak for supposedly uttering the infamous line "Let them eat cake," but maybe she was just speaking to all the tired moms out there who didn't feel like cooking that night. While it may seem like funny (or irresponsible) parenting advice to serve your kids cake for dinner, we do encourage you to think of this line the next time you're out of ideas and energy to make an elaborate home-cooked meal. After all, while home-cooked meals are typically healthier than restaurant food, a team of sociologists at North Carolina State University argue that cooking tends to put an incredible amount of stress on people, particularly women. If stress and anxiety tend to accompany you in the kitchen, tap in your partner and take a night (or several nights) off, or give yourself permission to order in or go out for dinner. Even better, enlist your kids to handle dinner for the family. But then you might actually end up eating cake after all.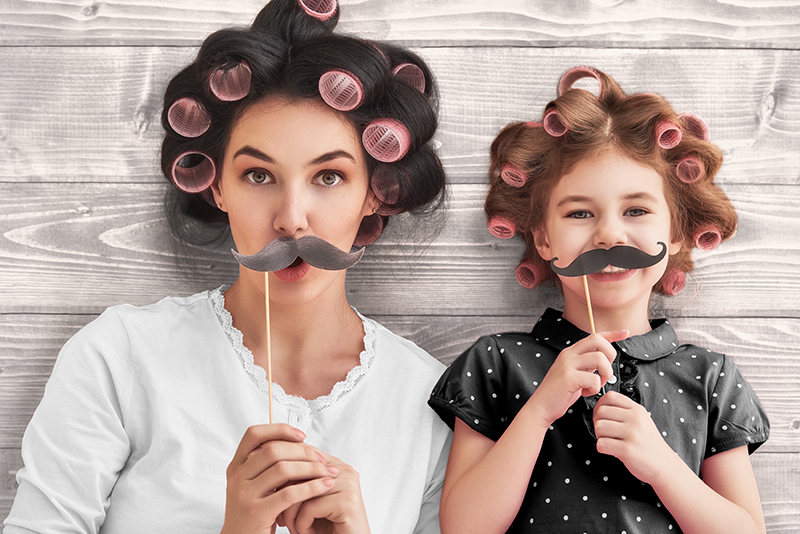 02 — Wear a Sheet Mask and Scare Your Kids
Tons of women love wearing sheet masks — especially if they're infused with relaxing CBD — but how will your kids react when they stumble across Mom's new face? Chances are, your kid will be reduced to giggles or a freakout, and you'll enjoy healthier, more hydrated skin either way. If the idea of scaring your kid brings on the mom guilt, just assure your kid Halloween came early this year. But you better have candy ready if they buy it.
03 — Build a Mom Fort
If your kid sees you building a fort, tell them "Hands off!" Similar to a she shed, a mom fort is a dedicated space just for you where you could do anything from reading to meditating to giving yourself a CBD massage. Unlike a she shed, you can build this dedicated space in your living room with a few blankets and a cozy pillow (or simply board of your bedroom for a bit of me-time). Warning: You may have a visitor or two.
04 — Go for a Walk
If you can't seem to get any time to yourself, leave the house for a while and go for a walk. Not only does walking strengthen the heart and boost your immune system, but the activity has been shown to reduce stress, especially if you choose to walk in nature. The next time your kid is driving you up the wall, let them drive you out the door and toward the nearest hiking trail, and we bet you'll feel infinitely better when you return.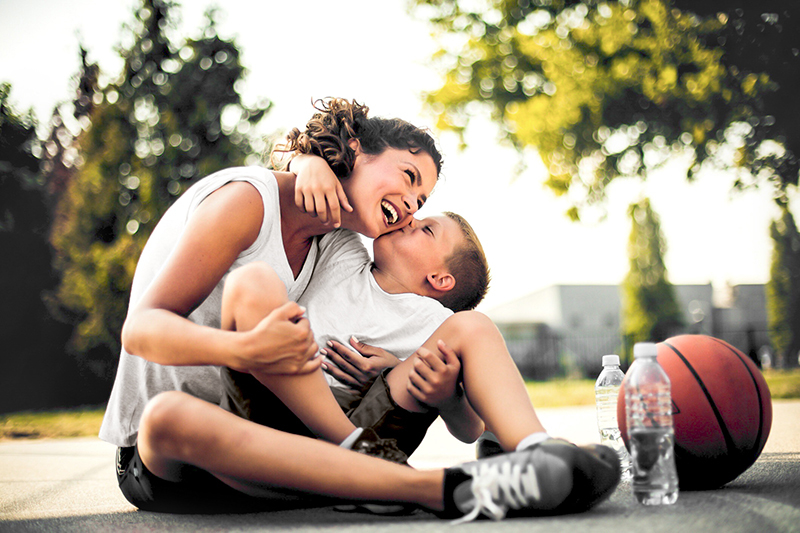 05 — Have a Dance Party
Whether your toddler will only dance to the Trolls soundtrack with you or your teenager secretly uploads your moves to TikTok, host a dance party to bust stress fast. A Columbia University neuroscientist hypothesized that dance constitutes a "pleasure double play." While music stimulates the brain's reward centers, dance activates its sensory and motor circuits. The result is less stress and more serotonin, the body's feel-good chemical. And who knows? If your teen does upload your dance moves, you may just become the next viral sensation.
Have a funny tip — or hilarious story — you'd like to share? Tell us here for a chance to win one of our SHEbd Comfort Creams. You deserve it!
---
Erica Garza is an author and essayist from Los Angeles. Her writing has appeared in TIME, Health, Glamour, Good Housekeeping, Women's Health and VICE.
References
https://news.gallup.com/poll/224336/eight-americans-afflicted-stress.aspx
https://ctx.sagepub.com/content/13/3/20.full
https://www.cosmopolitan.com/style-beauty/a12453002/mom-scares-baby-with-face-mask-video/
https://www.housebeautiful.com/room-decorating/outdoor-ideas/g2614/she-sheds-ideas/
https://www.health.harvard.edu/staying-healthy/walking-your-steps-to-health
https://bjsm.bmj.com/content/45/12/987?sid=fe62a8c5-430b-4506-b854-20b62e8a5e9e
https://www.mdpi.com/2076-328X/8/5/49
https://neuro.hms.harvard.edu/harvard-mahoney-neuroscience-institute/brain-newsletter/and-brain/dancing-and-brain