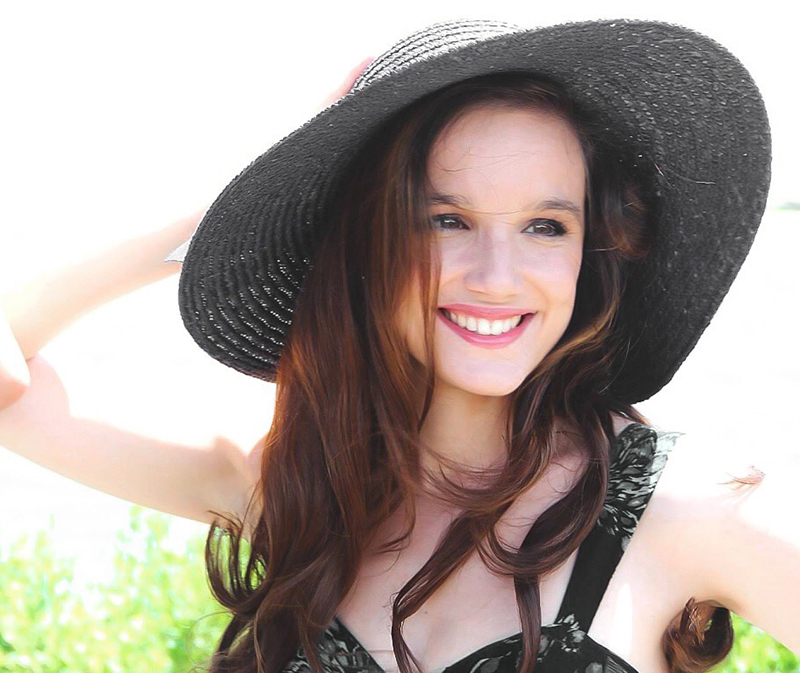 Before Sarah Montana attained her Master's Degree in Opera, she was in love with the creative process. She directed Shakespeare plays for children. Her vocal cords became intimately acquainted with the Rodgers and Hammerstein catalogue. And she wrote.
These days, the creative process has shaped Montana's personal and professional life beyond what she could have imagined as a girl. In 2008, still a young woman, her mother and brother were killed in a botched home burglary attempt. To hear Montana talk about the tragedy today is powerfully inspiring. She captivated the audience at a TED event at Lincoln Square in 2017, then again at the 2018 AHA Series in St. Louis. Goalcast published the AHA video on its Instagram and Facebook channels. All told, her videos have garnered millions of views. Take a moment today to watch both of them if you could use some empowering.
Few women have mingled their natural creativity and their healing process so smoothly and so powerfully. It wasn't easy.
"I spent a lot of my twenties deconstructing what I knew about myself, when most people's twenties are about building things," Montana said. "If I embraced my past, I had to trust that there was another chapter about creating things, not destroying things. That's when the creative chapter came in."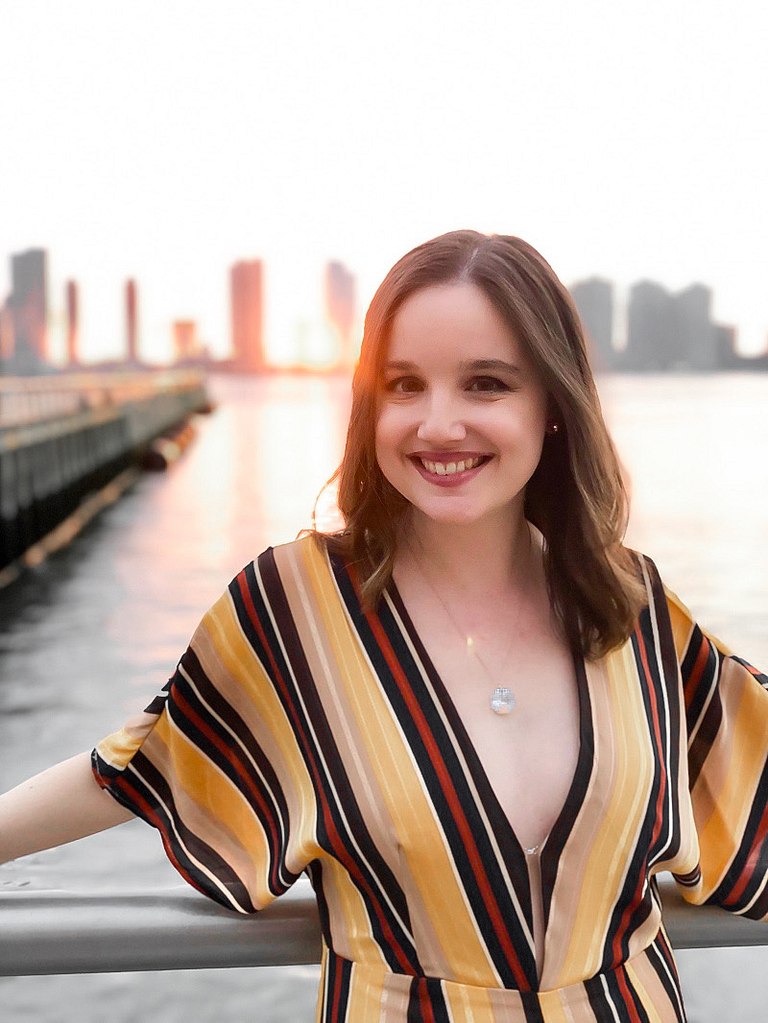 Montana, 32, began her TED Talk by cutting straight to the twist. "In the Summer of 2016," she said, "I did the sensible thing: I quit my cushy job at a hedge fund to write a play about my family's murder." If you're following the timeline, that's an 8-year gap between the day Montana suffered unimaginable tragedy, and when she felt comfortable sharing it with the world. In the meantime, she spent plenty of time creating for an audience of one.
"When I was at the hedge fund I was getting up at 6 every day, writing for an hour or two before going to the office," she said. "People were like 'so you can use that for your book, right?' and I'm like, No, it was just processing, trying to get stuff out on the page. I would love to tell you 'now it's a book,' but it was there to get me to be a functioning human throughout the day."
Writing wasn't Montana's only form of therapy. Looking back, she considers the perks of working for a hedge fund (health insurance, a gym membership, acupuncture, yoga, actual therapy) invaluable. "They were the biggest gift of my twenties," she said. When she felt healed, Montana went on writing retreats―not for work, but for pleasure.
If there's a universal lesson from Montana's story, it is not to write a play or give a TED Talk about your life's lowest moment.
"Get the story out of your body," she said, "and if you want to make it big, I think you have to get it out of your body without a goal in mind. Eventually it will show you what it is. "
Montana told the TED audience that she was turning her tragedy into a play. She gave it a working title, The Girl, The Ghosts And The Minotaur. Then one day, the play decided it wanted to be something else. Montana posted an announcement to her Facebook page: "After lots of writing and rewriting, it's become clear that this play really wants to be a BOOK."
When she isn't telling her own story, Montana might be writing her next screenplay. She's already crafted three scripts for the Hallmark Channel. Marrying her unvarnished take on the human experience with Hallmark's formulaic schmaltz isn't easy. Montana said she had never seen a Hallmark movie before she was contracted to write one. Like most things, it seems, she figured it out.
She's even found time to have a life amidst her busy schedule. Living a full and balanced life, she said, "is about over time―not that everything needs to be full and balanced all at once. If you're willing to embrace where you are in life's cycle, half of your anxiety goes out the window. Not saying, 'I have to be great at my relationships, and my job, and…' that's not how the universe works. Giving yourself permission to be exactly where you are is huge. Trusting that nothing's going to be permanent."