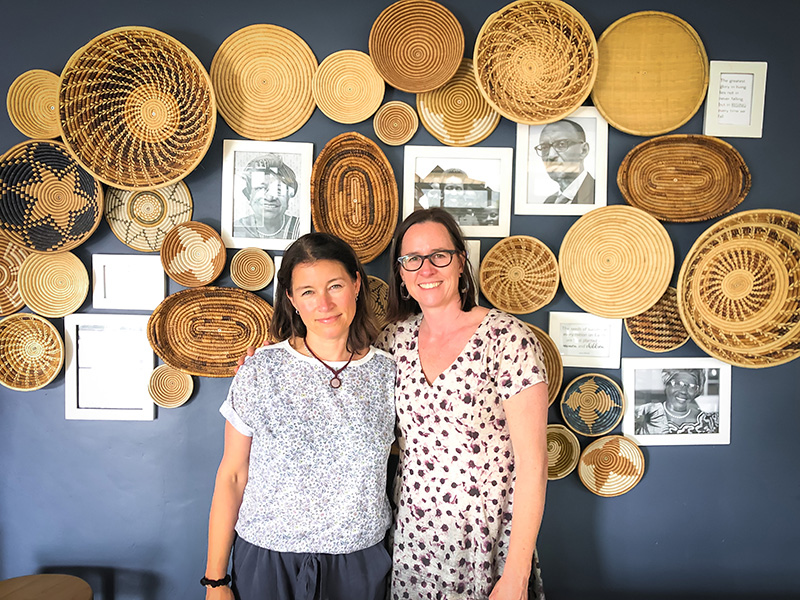 For Trish Tierney, the co-founder and CEO of WAKE International, the reward was revealed in Rwanda.
A teenage girl named Liliane Umwizawase was asked to describe the impact of WAKE's hands-on "Tech2Empower" program that day. As Tierney recalled, Liliane "told her story about how earlier in her education she wasn't doing well in school. Then when she discovered science and tech, the whole world opened up to her. Her family wasn't supportive because most girls in Rwanda weren't supported that way. She had her doubts. She was worried about 'impostor syndrome.' Our tech day solidified for her that she was on the right path, seeing women who were involved in technology."
"Even if just one girl is changed," Tierney said, "it was really powerful."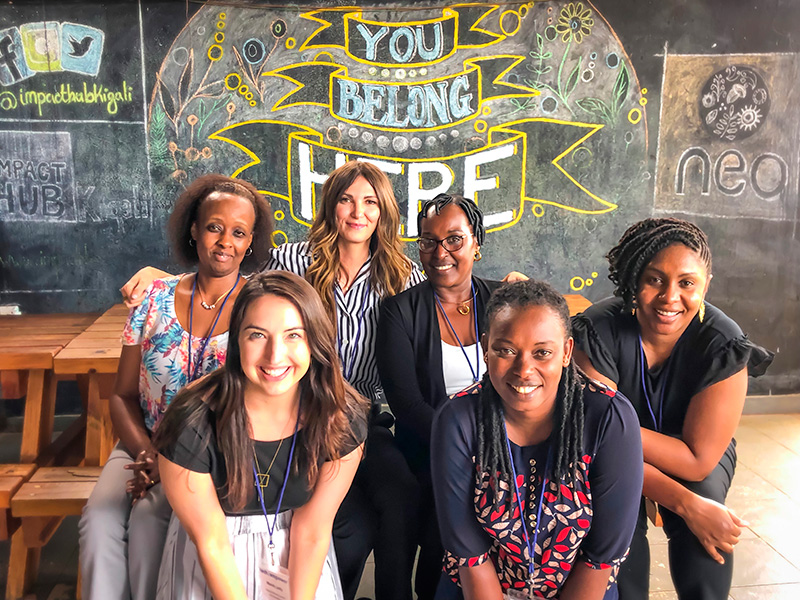 Changing lives is central to WAKE's mission―and not just for the women and girls of Rwanda, Guatemala, Peru, Cambodia and Ukraine and the other remote locations they've visited. WAKE organizes teams of professionals for their two-day trips, who then volunteer their time and talents to empower local nonprofits seeking to make a difference in their communities. The trips are female-led at the start, and female-focused at the finish. Often the volunteers (Tierney prefers the term "advisors") reap life-changing benefits themselves.
"Over the years it's gotten easier and easier" to find volunteers, said Heather Ramsey, WAKE's co-founder and COO. "They want everyone to know it's a great experience. They want their colleagues to experience it too. It's powerful hearing from people who have actually done it before. We typically have at least a few alumni on each program who have been with us in the past and are coming again."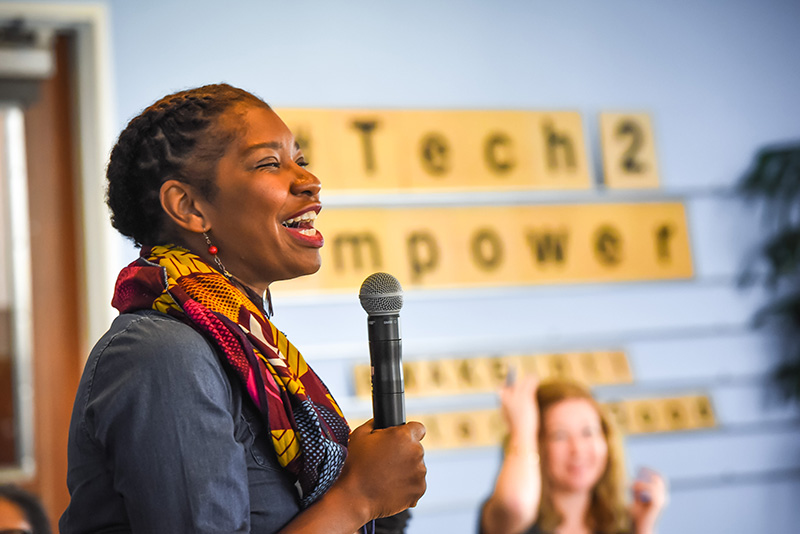 A typical WAKE mission trip involves 20 to 25 volunteers, Ramsey said. She's already counting on 10 returnees on an upcoming trip to Nepal in 2020. Through 2019, WAKE has trained over 900 people from 11 countries and 15 states through domestic and international programs and fellowships. It's supported 199 nonprofits through coaching and training.
Tierney and Ramsey have been working together in some capacity for more than 20 years. WAKE was a natural offshoot of their shared passion to make an impact beyond their Bay Area homes.
For Tierney, this global mindset came naturally. Her father enlisted in the Peace Corps in the 1960s. Her parents got engaged in Chile. At 14, she traveled to Botswana with her family. After college she went back to Africa, this time to Namibia, as a volunteer teacher. Tierney never lost her zeal for international projects. She was working with Cisco Systems, helping establish their networks in developing countries, when she met Ramsey, who was coordinating scholarships and international exchange programs with the Institute of International Education.
"We came together around that program and became friends," Tierney said. "Building WAKE together is possible because we care so much and know each other so well."
The best thing about WAKE's mission? It rewards the ambitions of women and girls every step along the way.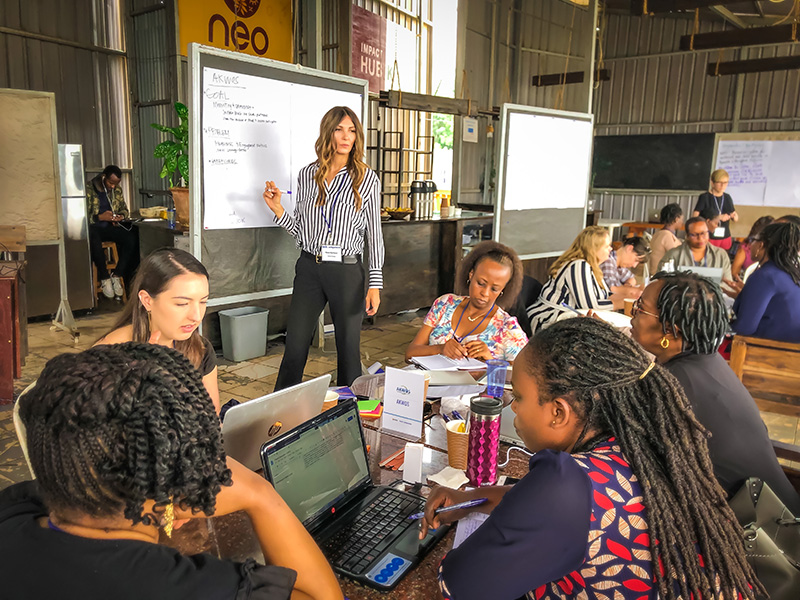 To choose a local nonprofit with which to work, WAKE undertakes a competitive selection process. Each locale offers several women who have identified a problem in their communities that require solving. The chosen nonprofit has already begun an initiative to address the issue by the time WAKE's volunteer team arrives.
"The projects can focus on marketing, communications, finance, pricing models, something like building a website, rebranding, fundraising, a pitch deck. It's very hands-on," Ramsey said. "Our advisor teams are made up of 4 to 5 advisors per social enterprise for 2 days on specific projects. They have a computer out, flip charts, creating spreadsheets, creating a new logo. They come out with something really tangible."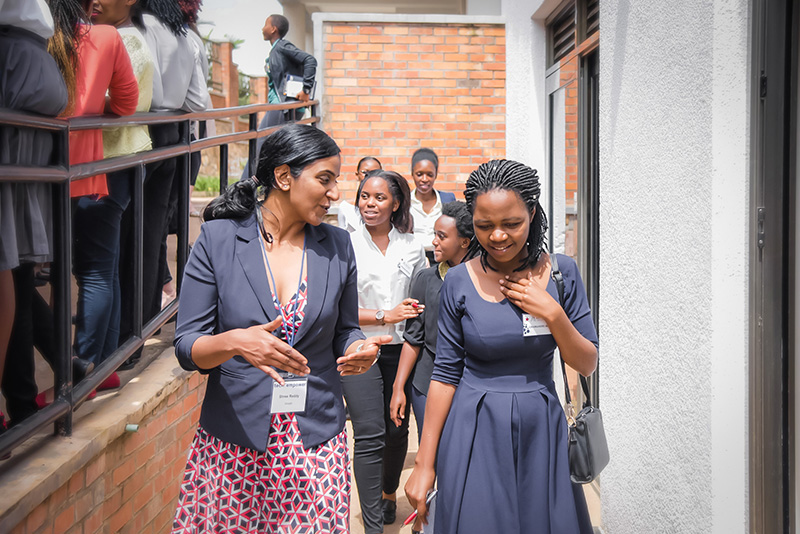 WAKE is celebrating its five-year anniversary in January. They've established a pattern of making one trip in the fall and another in the spring. Tierney and Ramsey have added a pair of shorter annual trips to different communities in the United States to their schedule, too. Tierney and Ramsey are finding a way to think and act both globally and locally.
When someone asks them to describe what they do for a living, what do they say?
"I co-founded a nonprofit that connects women and technology together in the U.S. and globally," Tierney said.