Life experience, both good and bad, has been one of tennis player Venus Williams' greatest teachers.
"I don't have a ton of regret. Even the matches I lost were important," says the four-time Olympic gold medalist and winner of seven Grand Slam singles titles. "The losses fired me up. They got me motivated and made me look hard at myself. I needed to learn."
One of the world's greatest athletes, Williams has been playing tennis since she was 3 years old. Her "can't win 'em all" approach is coupled with the idea that confidence is a mindset to be conquered.
Williams does whatever she can to not let her insecurities take over.
"Fear is just an emotion," says Williams, whose entrepreneurial endeavors include two design companies, V Starr Interiors and EleVen by Venus. "And you can't let your emotions rule your life or make decisions for you. You have to do what you would do if you weren't afraid, and go from there."
Ever pragmatic, Williams also has a refreshing attitude when it comes to balancing her work and life.
"There is no such thing as real balance," she says. "Life is about figuring out how to create some sort of semblance of balance."
For Williams it is more about understanding what is best for her, being mindful of her limits and letting herself take a break. "For me it's knowing when I need a rest, period. and how to balance myself," she explains. "I recharge when I have time alone. That's my personality. I always make sure that I have time for myself which keeps me happy."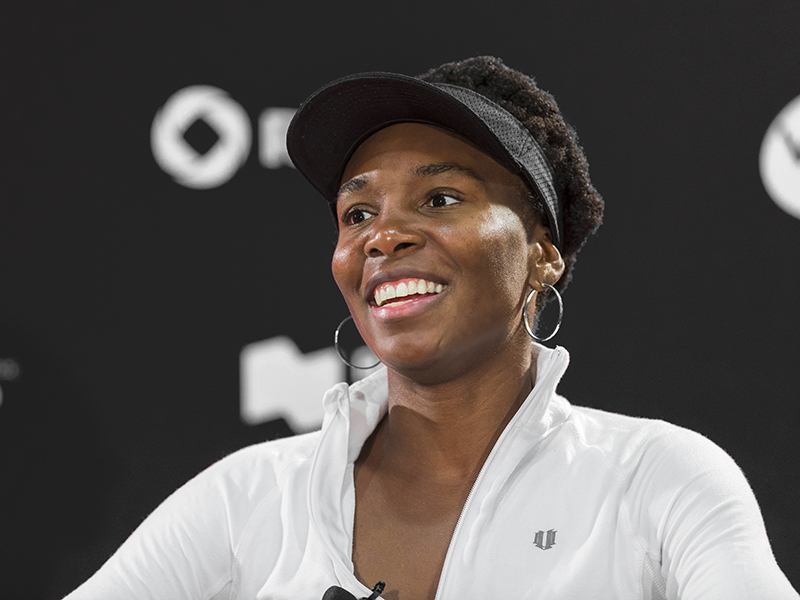 How do you take care of yourself?
Honestly, I get lots of sleep. That is very important. And I eat good food, which can be a challenge on the road. I try to make conscious decisions (about) whatever I can. Airport food is getting better, but it is not the best. I use supplementations like vitamins and minerals. I try to keep my immune system healthy. I try not to eat a lot of processed foods. I eat whole foods like vegetables and fruits. I try to avoid foods in packages. I don't really like grains. So if I'm not on the court, I don't really eat them. But at a tournament I eat grains like rice and sweet potatoes. At home, I love Caesar salad. I have at least two salads a day. I actually eat my main meal first and salad second. It's a staple for me.
What do you love to do when you aren't working?
I love doing karaoke. It's just a family thing. One of my sisters was always into it and we all followed suit. When you sing it's really fun. No one is gonna pay to hear us sing. I'll stick with the tennis. But it doesn't mean we can't have fun when we do it. I was just in China and did karaoke there, where it is on another level. We went into a private room with a chandelier. It was luxe of luxe. I was blown away.
Is there a karaoke song that you love to sing?
When I first started I would always do "Toxic" by Britney Spears or "Call Me" by Blondie. But since that time I sing whatever. Then if it goes bad, I'll never do it again. I also have a list of songs that are queued up for me to try. It is in drafts in my email. The thing about karaoke is you can spend hours trying to pick a stupid song. You're thinking, what should I sing? I can't figure it out. Then you're not having fun anymore. But if you keep a list, when you arrive you're ready to go.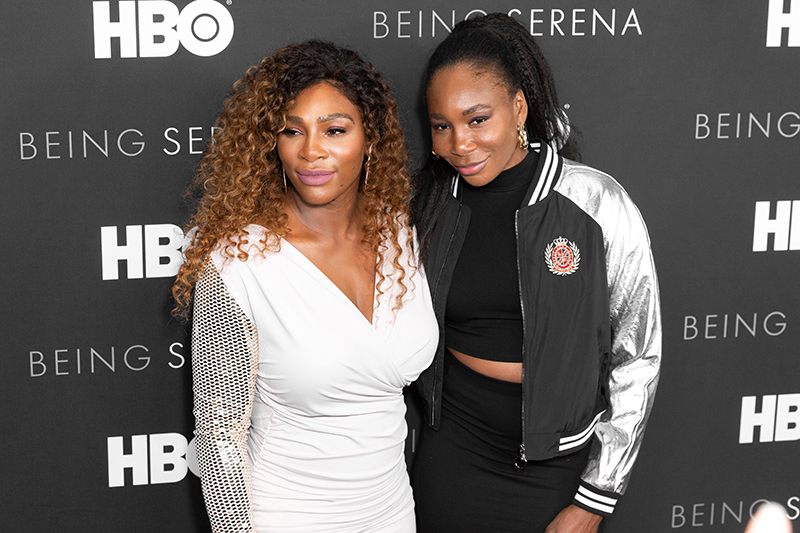 What is the joy of being an aunt? (Williams is an aunt to sister Serena's two-year-old daughter, Alexis Olympia.)
It's a lot of fun. She is so cute. But I have the easy job. Being the mom is the toughest job and being the aunt is the fun job. I feel that I'm getting away with all the perks without the work.