If you're reading this, you probably have many women in your life who you admire. You know intuitively the power that women have when they come together, and you couldn't be more right. Whether it's your daughter, your colleague or your best friend, here's why supporting the women close to you — and letting them support you — can totally transform your life.
Connecting With Women Can Make You More Successful
When it comes to the working world, women are still deeply underrepresented in many industries. One crucial factor that determines whether a woman succeeds in her industry, landing important roles and rising through the ranks, is her network. Research shows that high-achieving women who have a female-dominated inner circle are actually more likely to land high-paying leadership roles. The advice that women give each other and the insight and contacts they share gives them an invaluable leg up in their careers.
Women Supporting Women Shatters Stereotypes
Although many of us rely on our female friends, mentors and family members for support, the false stereotype that women are constantly in competition with each other remains. By supporting the women in your personal and professional lives, you are showing the world that this couldn't be further from the truth. Not only this, but when women in positions of leadership champion other women, it gives people a more well-rounded idea of what a leader looks like. And the more women in leadership roles, the more space there is for other women to step up within their industries as well.
It Benefits Your Overall Well-Being
Having a strong support network in general is very important to get through challenging times. Even more powerfully, the ability to share common experiences with women can be life-enhancing. You can help one another make important decisions, create a sense of belonging and find a safe haven with one another. Maintaining strong female friendships helps women release serotonin, the "happiness hormone," and oxytocin, the "bonding hormone," as well as helping to alleviate feelings of loneliness.
How To Support the Women in Your Life
Amplify Their Voices
Women have so much to say and yet they are often interrupted, if they're even given a seat at the table to begin with. You can make a huge difference to another woman's life by giving her the space to speak and be heard.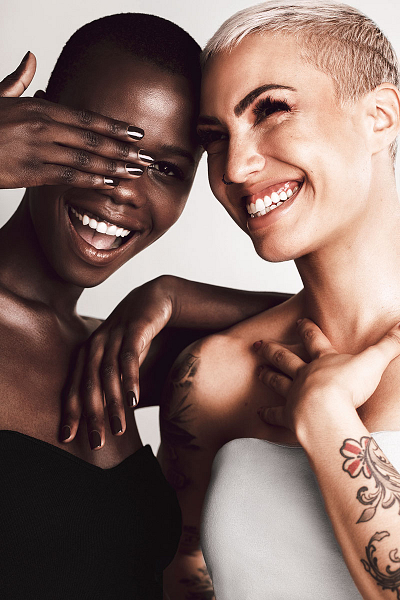 There's not just one way to do this, either. It could be that you lend a listening ear to a friend in need. It could be that you're organizing a panel, a workshop, a presentation, a rally… and that you have the power to put women on the lineup. Or it could be as small as sharing a woman's success on social media. Amplify other women's voices — there's enough success to go around.
Be Authentic and Vulnerable
Whether you're at a networking event or with your closest friends, always show up authentically. This way, you will forge more fulfilling relationships that are bound to last. Don't be afraid to be vulnerable: Share your hopes and fears, your joys and setbacks. You never know who will feel understood and validated by your experience.
Compliment Them Beyond Their Looks
We've all told a woman that we love her top, or her hair, and that's a lovely thing to say. With that in mind, from a very young age, girls tend to be praised for their looks and not for much else. The women in your life are bold, strong, smart, daring, funny — so tell them so! A thoughtful compliment can turn someone's day around.
Support Women-Owned Businesses
For many reasons, starting a business as a woman is a difficult thing to do. Supporting women-owned businesses is super important to create a more balanced world. There are so many amazing businesses out there founded by women (including SHEbd!), so get researching! You may be able to think of some off the top of your head that were started by strong role models, and you may also find local businesses in your area that are worth your support.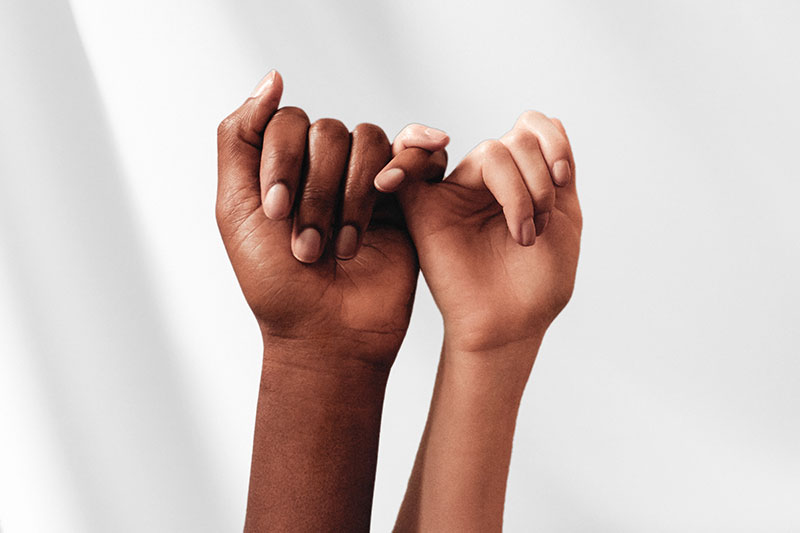 Women supporting women makes a powerful statement and enhances all women's lives — from their careers to their well-being. Nurture those relationships, because they are precious.
Iris Goldsztajn is a London-based writer and editor with six years of experience creating content for various outlets. Her work has appeared in the likes of InStyle, Stylist and Cosmopolitan, and she won first place in Writing Magazine's Grand Prize for a short story in 2020.
---
Sources:
Harvard Business Review – Research: Men and Women Need Different Kinds of Networks To Succeed
UVA Today – Women Helping Women
Mayo Clinic – Social Support: Tap This Tool To Beat Stress
ACS Journals – Decision-Support Networks of Women Newly Diagnosed With Breast Cancer
Taylor & Francis Online – Surviving (Thriving) in Academia: Feminist Support Networks and Women ECRs
Wiley Online Library – The Social Networks of Women Experiencing Domestic Violence
Healthline – According to Science, Your Girl Squad Can Help You Release More Oxytocin
Forbes – Gal Interrupted, Why Men Interrupt Women and How To Avert This in the Workplace
Glamour – 10 Essential Ways To Support the Women in Your Life Right Now
Bright Side – 9 Ways To Support Other Women and Why It's Important
Quartz – Why It's So Hard To Be a Female Business Owner in America, in 5 Charts