Simple Ingredients
SHE's Transparent.
We use the absolute best hemp extract oil possible, with no fillers. We don't use additives or dyes to make sure that you're getting 100% natural CBD.This mask is formulated without parabens, sulfates, phthalates, animal products, mineral oil, artificial fragrance, artificial coloring, alcohol denat, and benzophenone.
See Ingredients List
Ingredients: Water, Glycerin, Dipropylene Glycol, 1,2-Hexanediol, Carbomer, Triethanolamine, Sodium Benzoate, Chlorphenesin, Sodium Hyaluronate, PEG-60 Hydrogenated Castor Oil, Disodium EDTA, Butylene Glycol, Centella Asiatica Extract, Polygonum Cuspidatum Extract, Scutellaria Baicalensis Root Extract, Camellia Sinensis Leaf Extract, Quillaja Saponaria Bark Extract, Phytocannabinoid-Rich Hemp Oil, Glycyrrhiza Uralensis (Licorice) Root Extract, Anthemis Nobilis Flower Extract, Rosmarinus Officinalis (Rosemary) Flower Extract, Fragrance
What are the benefits of the CBD-rich Broad Spectrum Hemp Sheet Mask?
Potent Cannabinoid Antioxidants and vitamins A, C and E, work to protect skin from damage caused by pollution, sun, aging and other environmental factors.*
Our 100% cotton mask wraps the skin to prevent the active ingredients from evaporating, allowing for complete penetration. You may see a visible improvement in the appearance of fine lines and pores, with more youthful looking skin - just like your spirit!
INTENSE HYDRATION
Full surface coverage allows for deep, complete penetration.*
ANTI-AGING
Helps repair sun and environmental damage, promotes cellular growth and repair.*
BENEFITS FOR:
*
Oily Skin: Mediates oil production of the sebaceous gland.
Dry Skin: Regulates the submucosal gland, encouraging hydration.
Sensitive Skin: High in fatty acids and anti-itch properties.
Acne Prone Skin: Inhibits sebum production.
What Is Broad Spectrum CBD?
Broad Spectrum CBD is a product derived from hemp which contains additional cannabinoids (with the exception of THC), terpenes, and flavonoids. The difference between Broad Spectrum and Full Spectrum is that Broad Spectrum products specifically do not contain THC. They contain all the other components of CBD, but without the THC.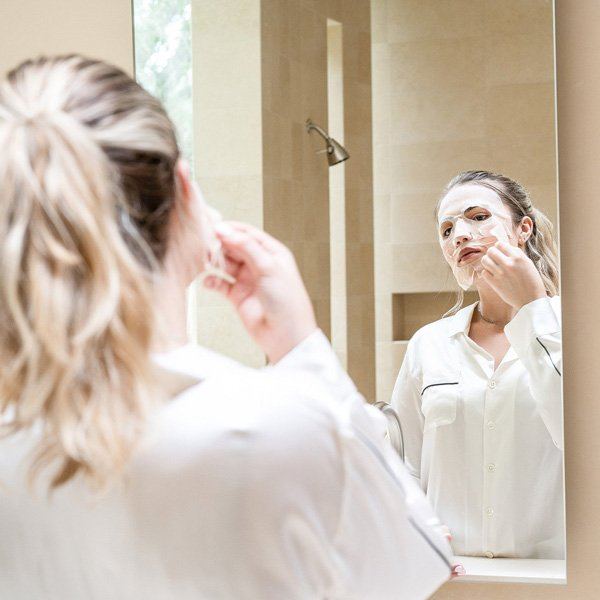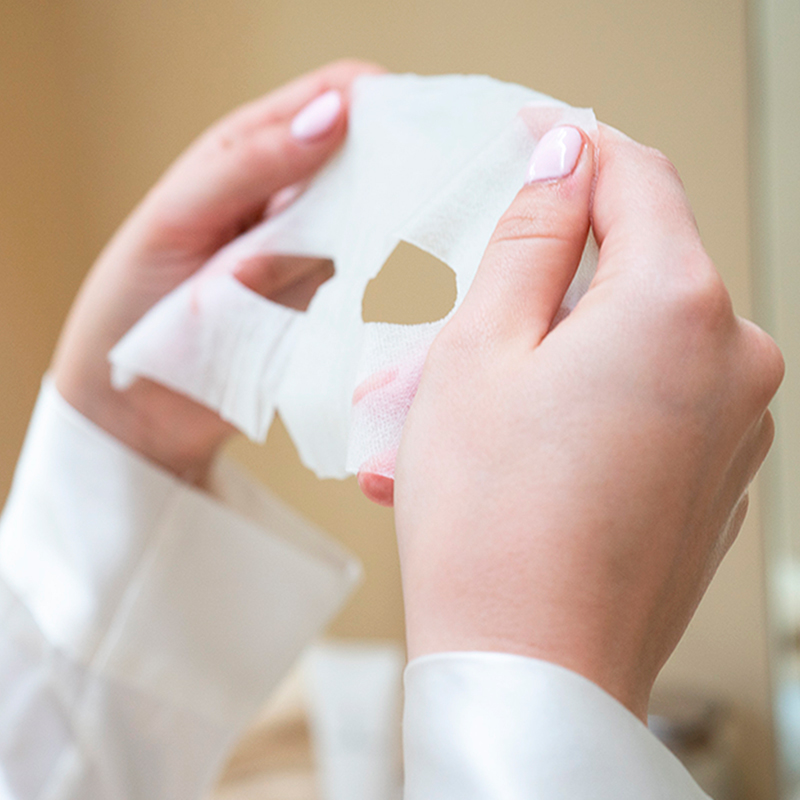 How to use
How do I use the sheet mask?
Cleanse face. For best results, apply toner. Tear package and unfold two-piece mask. Apply the mask to face and leave on for 20-30 minutes. Remove mask and gently massage remaining serum into face and neck.
When should I use a sheet mask?
While you can use it any time of the day, we recommend the morning or the evening.
How often should I use a CBD sheet mask?
For best results, use 2-3 times a week.
What else do I need to know about this sheet mask?
Store in a cool, dry place, away from direct sunlight. This mask is for external use only. Avoid contact with your eyes and mouth. If irritation occurs, discontinue use. Keep out of reach of children.
Does a CBD sheet mask get you high?
Our CBD-rich Broad Spectrum Hemp Sheet Mask is infused with broad spectrum hemp oil which is THC-free, so your only high is from the peace of mind that comes from rejuvenated skin.