Simple Ingredients
SHE's Transparent.
We use the absolute best hemp extract oil possible, with no fillers. We don't use additives or dyes to make sure that you're getting 100% natural CBD.
See Ingredients List
Broad Spectrum Hemp Extract (aerial parts)
Other Ingredients: Polysorbate Emulsifiers, Medium Chain Triglycerides (MCT), Beta Caryophyllene. Gelatin Shell: Bovine-derived Gelatin, Glycerin, Sorbitol and Water.
What Are The Benefits of Taking Broad Spectrum Hemp Softgels?
BALANCE THE BODY
Peace of body, peace of mind. SHEbd™ CBD-rich Broad Spectrum Hemp Softgels are time-released, and many people choose them to help with occasional discomfort, for relaxation and mood support, or as part of a general daily wellness routine.*
HELP MANAGE DISCOMFORT
When you feel physical comfort, you can enjoy daily activities with greater ease.*
RELAXATION SUPPORT
When you're relaxed and calm, there's no more tossing and turning, just zzzzz'ing. A good night's sleep is important to overall health, and having enough energy to get through the next day. Broad Spectrum Hemp Softgels can help get your body and mind ready to ease into the beauty sleep you've been craving.*
MOOD SUPPORT
We all could use a mental break when life's stresses get us down. The harmonious balance of body and mind promotes overall well-being.*
What Is Broad Spectrum Hemp?
Broad Spectrum Hemp maintains the full range of beneficial cannabinoids (notably CBD), terpenes and flavonoids naturally found in hemp while removing the THC during processing. The difference between Broad Spectrum and Full Spectrum hemp is that Broad Spectrum hemp products do not contain THC.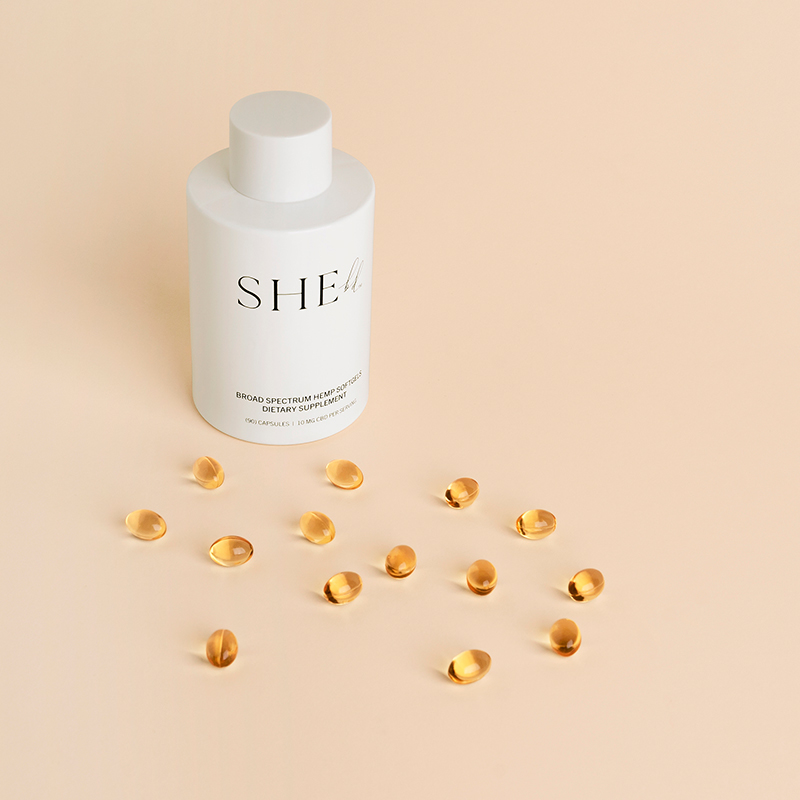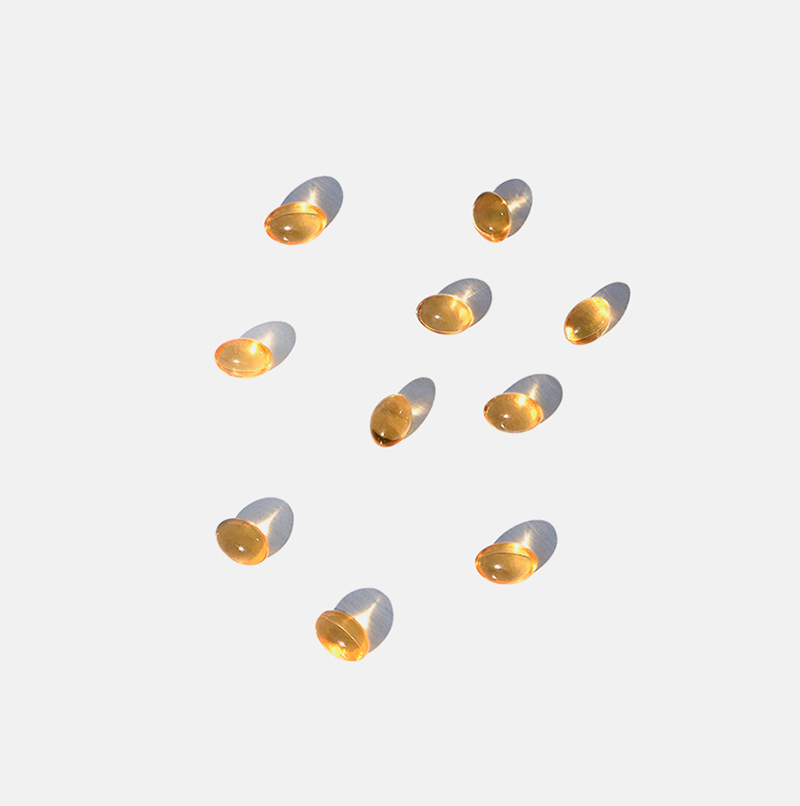 How to use
Should I take CBD softgels capsules daily?
We recommend taking CBD daily for best results. Consistency is key for success.
What is the best way to take CBD softgels?
Take 2 capsules with water up to 4 times daily.
How often should I take CBD softgel?
The minimum recommended use is twice daily – morning and 30 minutes before bed.
Can I take CBD with medications?
Take two hours before or after pharmaceuticals. Consult your physician prior to using CBD.
Do softgel CBD capsules get you high?
Our CBD-rich Broad Spectrum Hemp Softgels are THC-free, so they won't get you high. The only high you'll have will be from the peace and well being that come from a balanced body and mind.*
How long does the softgel CBD capsule effect last?
Height, weight, and metabolic rate all influence the duration of CBD's effects, but in general the benefits of softgel CBD capsules last anywhere from 4 to 6 hours.
How long do softgel CBD capsules take to work?
Every woman metabolizes at a different weight, depending on age, height, weight, and overall health. You might feel some relief almost immediately, but certainly within 20-40 minutes of ingestion. Some benefits of Softgel CBD capsules can take time for the CBD to "build up" in your body. Every woman is different, and that's OK!